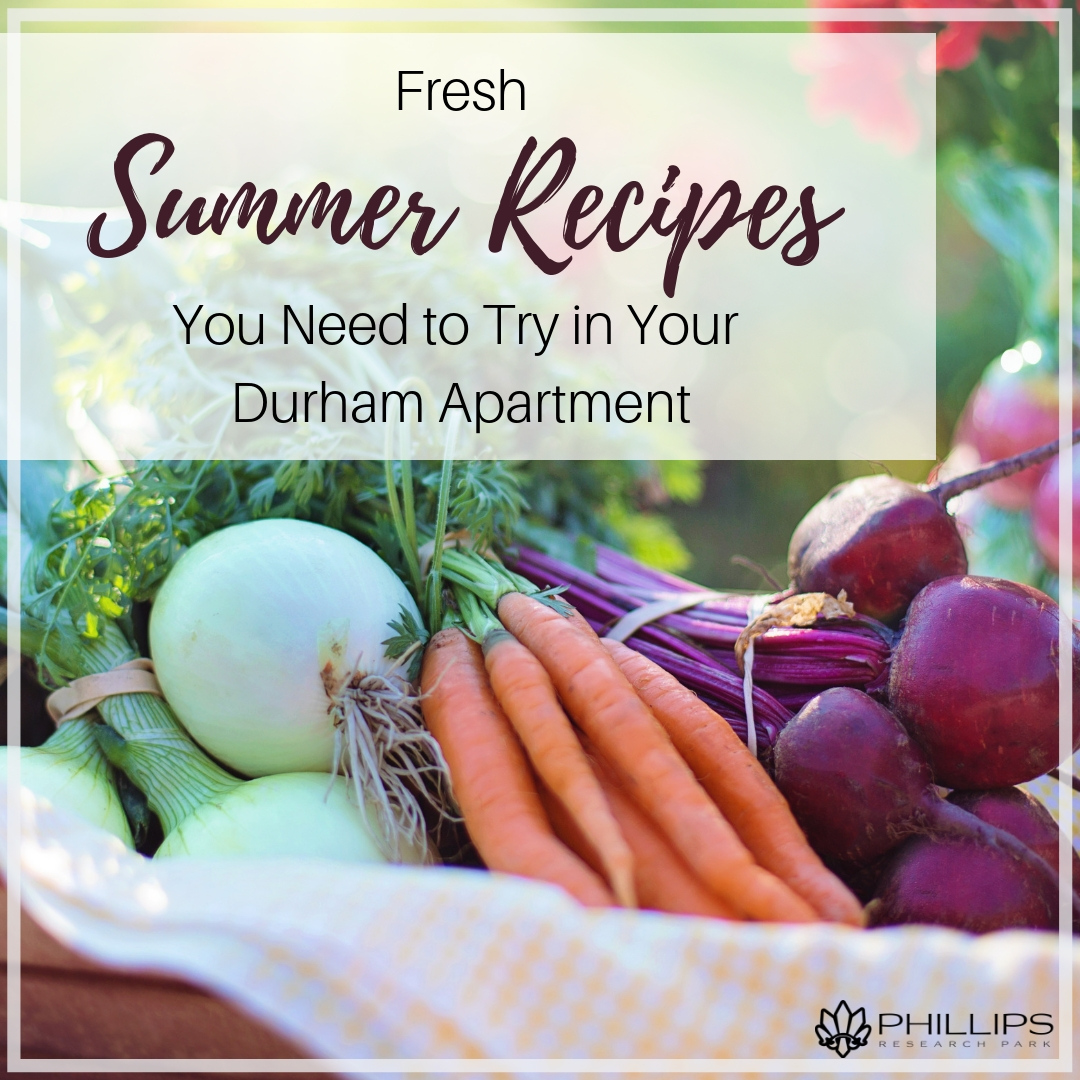 Summer days are here, and that means it is hot, hot, hot outside. When the summer temperatures rise, your cooking style tends to change because your body is generally craving those fresher summertime flavors. The thick and hearty stews of the winter months move over and make room for the salads, berries, and tropical flavors of the summer months. These ten summer recipes will be the perfect addition to your Durham apartment recipe binder. Your July and August just got a whole lot more flavorful!
This meal is gluten-free, full of delicious flavor, and is created with fresh veggies. The ingredient list included cucumbers, onion, fresh basil, feta cheese, and quinoa. Not too difficult, right? It's drizzled with a lemon vinaigrette and served cold or at room temperature. You won't even have to turn on the oven which means less heat in your Durham apartment!
For many people, summertime is when they crave seafood dishes. Maybe it is reminiscent of lazy vacation days sent near the seashore, but no matter what the cause, this shrimp recipe is sure to scratch the itch. This meal can be on the table in just 30 minutes, and it is low-carb, gluten-free, and paleo!
The 4th of July holiday is approaching, and for many people, that means an invitation to a backyard BBQ. Having the perfect dish to bring to the party is a struggle for many people, but once you lay your eyes on this dessert recipe, you will know exactly what to bring. The red, white, and blue colors are very festive. Plus, the fresh berries, cheesecake, and whipped cream flavors will make you the hit of the party!
A few hours in the pool at your Durham apartment, and the kids will be ready for a treat. This pineapple lemonade will be just the thing. They will love the slushie consistency, and you will love that there is no added sugar. The ingredients consist of fruit and ice. It is a win for mom and the kids. Plus, when the kiddos go to bed, you can add a little rum and turn it into a special treat for the grown-ups.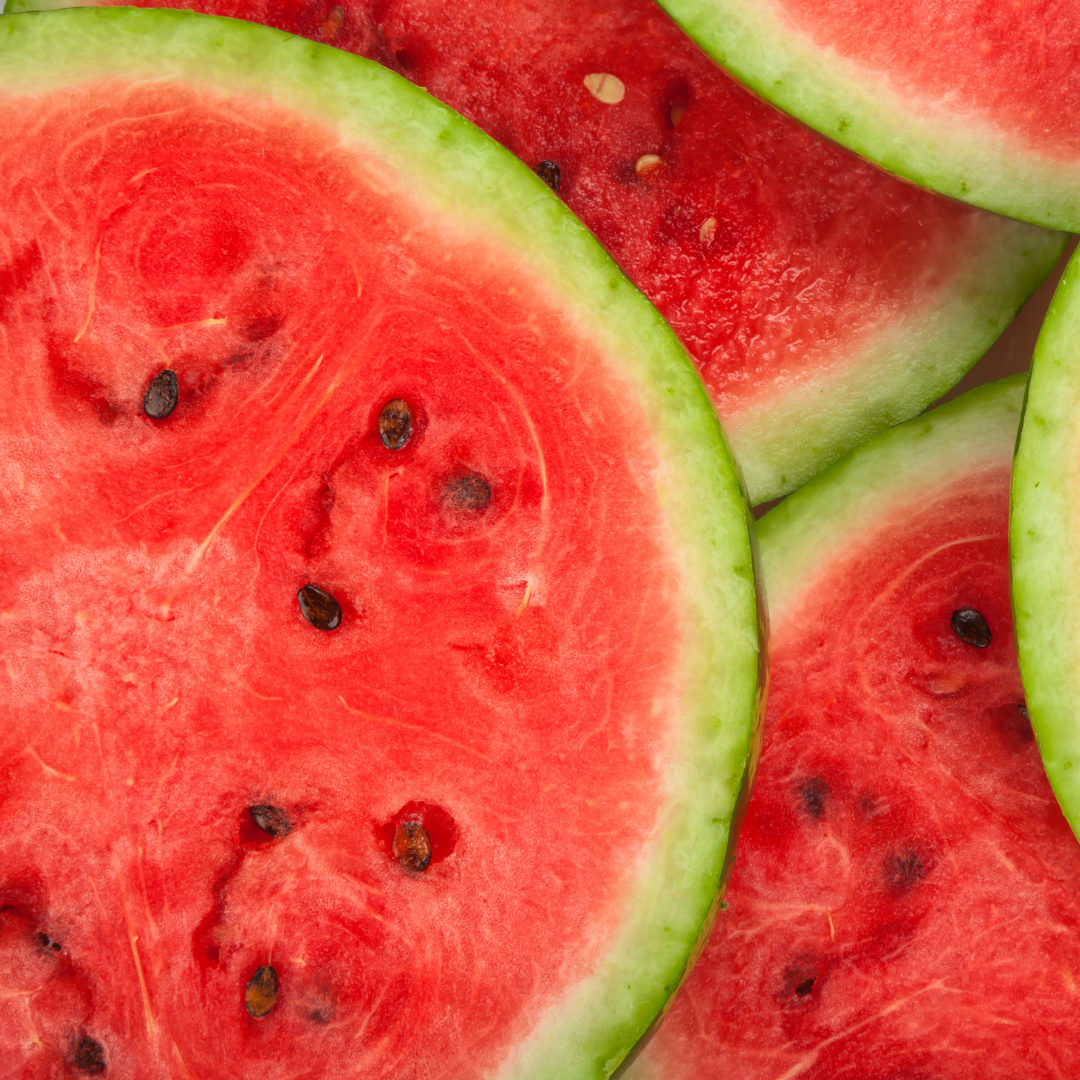 If your kids are looking for a summer beverage that is a little less tart, this watermelon drink may be their lane. The ingredient list consists of watermelon, coconut water, fresh lime, ice, and fresh mint. Everything goes in a blender giving you a refreshing summertime treat. This is another recipe that could easily be turned into something more suited for the after hours crowd.
If you are looking for a healthier alternative to popsicles this summer, these Chocolate Covered Bananas will be exactly what you need. This is a paleo, vegan, and gluten-free recipe that tastes super delicious. You can add whatever topping to the bananas you prefer such as nuts, shredded coconut, or peanut butter.
This dish is great as a main course for lunch or dinner, but it can also be made as the side item for another meal. It is very versatile! Orzo is a tiny pasta that looks similar to rice, and it really pairs well with the Mediterranean flavors of this dish. Feta, roasted red peppers, and spinach round out the ingredient list. If you have any Kalamata olives sitting on a shelf in the kitchen of your Durham apartment, those wouldn't be amiss in this dish either.
What would summer be without at least one ear of corn on the cob? While it is true that you probably already know how to make this simple dish, this particular recipe claims to be the absolute best way to get the perfect ear. It involves an entire stick of butter, so that pretty much guarantees it to be delicious, right?
Another dish that features fresh summer fruit and is served cold. This salad uses a homemade dressing, and it features raspberries, blackberries, and mandarin oranges. It is a dish that is absolutely bursting with flavors.
Those that like to do a little bit of Asian inspired cooking in their Durham apartment kitchen will likely want to try out this summer roll recipe. The ingredient list included carrots, zucchini, bell peppers, and mango. Plus, there is a homemade cashew dipping sauce to accompany the rolls. You get all the delicious Asian flavors without all the fattening deep-fried calories.

---
When you focus on recipes like the ones in this list, you can avoid turning on your oven many nights of the week. Plus, there is something so refreshing about eating a meal full of crisp vegetables and juicy fruits in the middle of summer. Spend a Saturday morning at the Farmer's Market near your Durham apartment, and you can stock up on fresh fruits and veggies for the whole week!
Find more great recipes on our blog here!