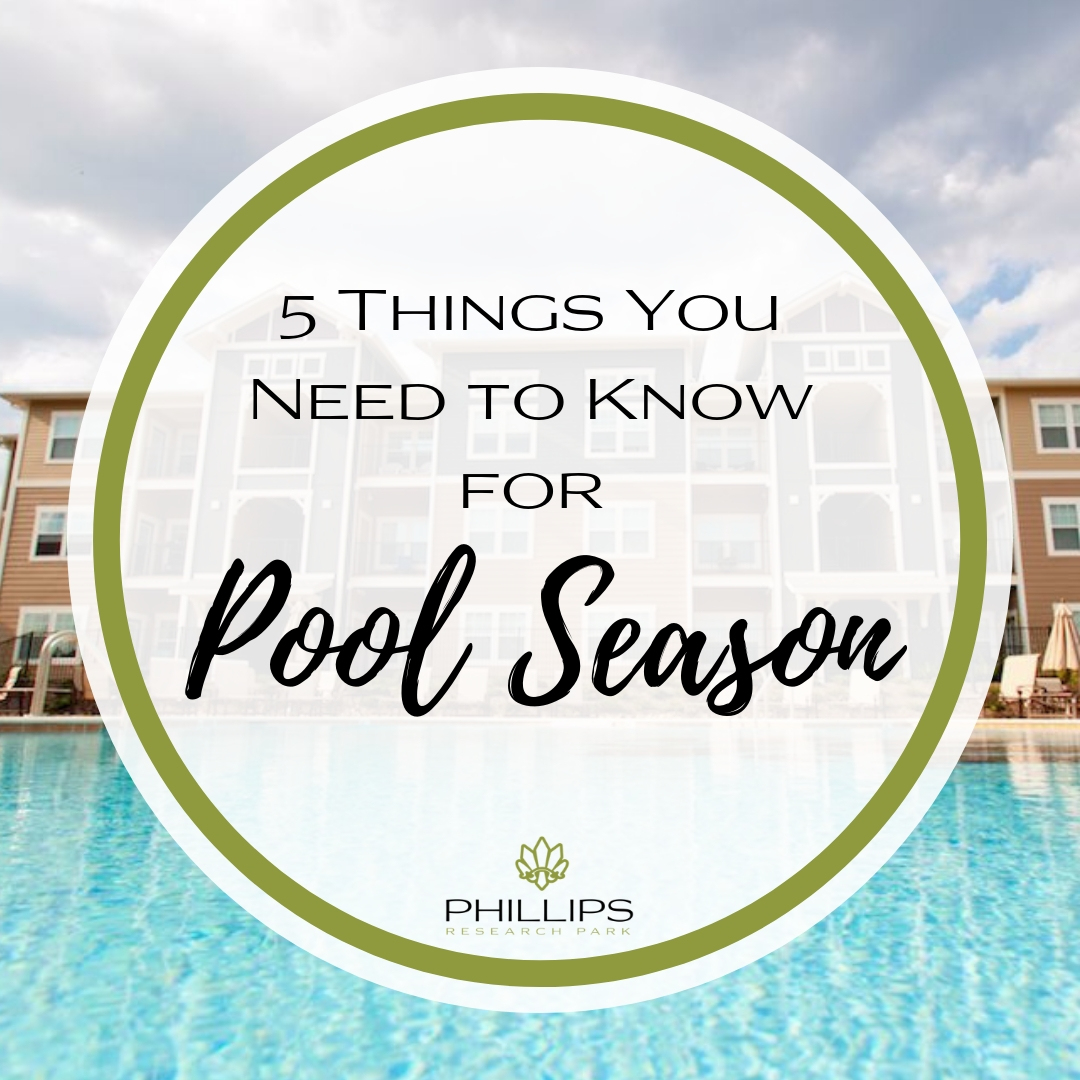 The school year is winding down, and the weather is heating up which can only mean one thing: POOL SEASON! Yep, days spent enjoying the sunshine while lounging next to the pristine waters of the pool at your apartments in Durham, NC are on the horizon. Are you ready to take advantage of them?
Having a pool in your Durham, NC apartment complex is just one of the many perks of your community, and it is definitely something that you will want to take full advantage of this summer. The months of July and August can be particularly brutal in the North Carolina summer which is all the more reason to beat the hit by splashing in the refreshing pool waters.
However, there are a few things that you need to know to have the best pool season! Here are five important tips that will make this your best summer yet at your apartments in Durham, NC.
Kids and Water Safety
The apartment pool does not have a lifeguard, it is a swim at your own risk facility. That means your children will need constant supervision. While pool time is one of the most fun times during the summer months, it comes with an inherent risk. If your children do not yet know how to swim, it is important to have them wear arm floaties or a life jacket to help prevent an accidental drowning. Yet, having on floaties doesn't mean they are safe! You will still want to keep a close eye on them when they are in or around the pool area.
Even infants can take swim lessons, and there are several places in the Durham area that provide them. You can find swim lessons for kids here, here, and here. Having confident swimmers will help alleviate some of the worries of the season.
Protect Your Skin
Whenever you are out in the sun, it is important to protect your skin from harmful UV light with an appropriate sunscreen. Days spent chilling at the pool at your apartments in Durham, NC may have you looking golden brown, but you definitely want to avoid the red look of a freshly steamed lobster.
Beauty reasons are not the only reasons to slather on the sunscreen. Sun damage can put you more at risk for developing skin cancer. Plus, it can speed up the aging process making the appearance of fine lines and wrinkles more prominent.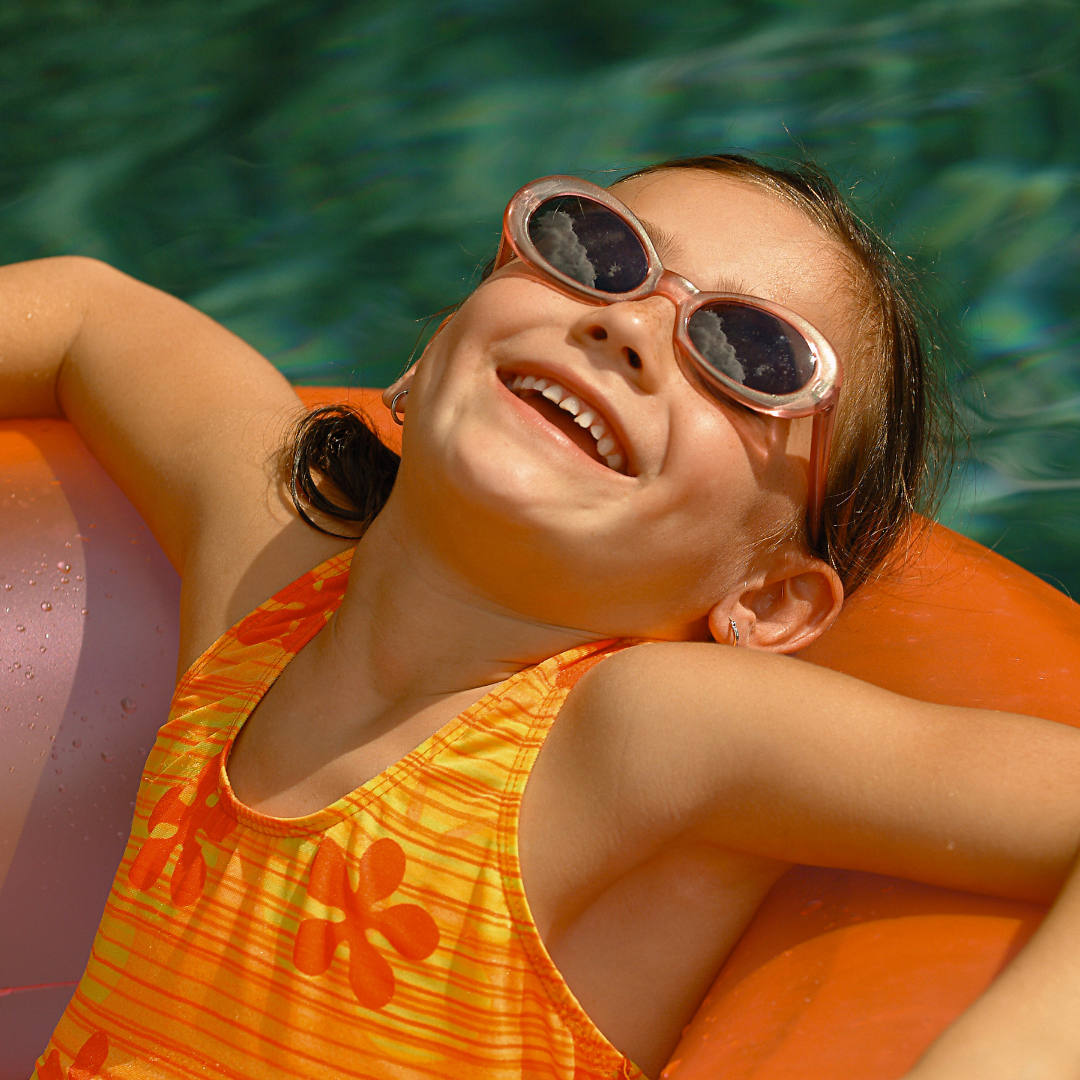 Protect Your Hair
All that time spent floating around in the shimmering pool waters can also do a number on your hair. The chemicals that are used to keep that water crystal clear, can be harsh on your tresses. While wearing a swim cap is the best way to keep your strands safe, it isn't usually what people want to hear. Don't worry, there are a few other ways to lessen the effects of chlorine on your hair.
Before hopping in the pool, wet your hair with clean water. Hair strands are a little bit like sponges, and they will soak up a lot of water. Yet, if you let them soak up fresh water before jumping in the pool, that is less chlorine water they will soak up. Also, after swimming, you will want to wash and condition your hair as soon as possible. You may even want to use a leave-in conditioner afterward to give it even more protection.
Stay Hydrated
The hot summer sun can suck up your body's moisture before you even realize it. If you are going to be spending any time outdoors this summer, such as lounging in the pool chairs by your Durham apartment pool, then you will want to ensure that you bring plenty of water to keep you properly hydrated.
While a fizzy soda or even an alcoholic beverage may seem like a more fun choice for a summer beverage, these types of drinks actually help speed up the process of dehydration. It is okay to enjoy them, just make sure that you go one for one with a big glass of water!
Pack the Swim Diapers
If you have little guys that aren't potty trained yet, then you will want to grab a couple of packs of swim diapers from Target or Walmart. Putting your little one in a Little Swimmer will ensure that the pool stays clean and germ-free for all of the residents of your apartments in Durham, NC.
You can find adorable and reusable swim diapers here, and they come in a wide array of colors.
Ready for Summertime?
We want everyone in our apartments in Durham, NC to have a fabulous summer and enjoy all these sweltering summer days cooling off in those refreshing waters. These tips are to help everyone have a fun and safe summer! See you at our amazing Phillips Research Park Apartments pool.